limas line pro
Wired light control - intelligent and on demand
LIMAS Line PRO allows fully automated dynamic light as well as maximum individuality.
Individual needs, different activities in a room as well as changing times of day and seasons pose great challenges for lighting. Controllable light is advantageous in several ways. Because it not only creates ideal conditions for flexible use of space, but also focuses in particular on the different needs of people.
Sensors register any deviation from the predefined values and report this to the controller, which responds immediately. If, for example, the proportion of daylight changes, the lux value of the artificial light is adjusted accordingly. Switching on and off during presence and absence is also fully automated. It is possible to link the light settings of different zones and rooms with each other. The user himself is not aware of the lively communication between sensors and controllers. All he perceives is a needs-based, constant illuminance that is always activated where and when he needs it. 
LIMAS Line PRO is controlled and configured via a PC without additional software; a browser is sufficient. You can use two different versions and either establish a peer-to-peer connection between a PC and the LIMAS Line PRO or integrate the light management system into an existing network. A internet connection is not necessary to operate the system.
Every luminaire of our product portfolio with item name extension DIMD as well as all luminaires of other manufacturers with DALI interface can be integrated easily.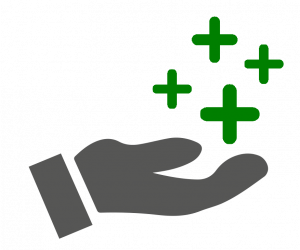 General achievement of energy cost savings with DALI light fittings indoors (Light on Demand)
Control and automation of general lighting using motion detectors, daylight-dependent control or calendar functions (e.g. in shelf aisles, warehouses, car parks, office floors, etc.)
Integration and monitoring of emergency light fittings with single batteries in the general light management system
Features
LIMAS Line PRO offers a variety of features for needs-based lighting control and for extensive monitoring of the light fittings. Thanks to the intuitive user interface, system settings can be easily adjusted.
 

LIMAS
Line PRO

LIMAS
Line BASIC

LIMAS
Line ESC

User-friendly user interface
✔
✔
✔
Motion detection (Light on Demand)
✔
✔
-
Daylight-dependent control
✔
✔
-
Conventional buttons can be integrated
✔
✔
-
Conventional switches can be integrated
✔
-
✔
Calendar function for configuring day-/time-specific lighting settings (scenes)
✔
-
-
Integration of the light management system in a higher-level building management system (BACnet protocol)
✔
-
-
Max. number of ballasts per system
192
64
128
Emergency light monitoring
✔
-
✔
Max. number of single battery emergency light fittings
192
-
128
System network (combining several controllers)
5 = 960 Luminaires
-
-
Control/configuration
Browser
App (iOS/Android)
Touch-Display
Free (security)updates
✔
✔
✔
DALI power supply necessary
-
✔
✔
IP66 Sensors
-
✔
 
Installation by
Assembly staff
End user
Assembly staff
Installation in
Control cabinet
Flush-mounted box
Control cabinet / wall
Floor plan of the given room can be reproduced rudimentary and then equipped and configured with the light fittings, sensors and buttons / switches
-
✔
-
System backups possible
✔
✔
✔
Communication and power line in one cable
✔
✔
✔
LIMAS Line PRO offers the possibility to integrate sensors. In addition to the presence-dependent control by temperature differences (PIR sensor), daylight-dependent control of the lighting can also be taken into account. Thanks to different detection areas, LIMAS Line PRO is also the right solution for industrial halls.
A converter is required to connect conventional switches or buttons. A maximum of four switches / buttons can be connected per converter. The compact design of the converter allows it to be easily placed in surface and flush-mounted boxes.
If additional emergency light fittings with a single battery are operated via LIMAS Line PRO, function and duration tests can be carried out at any time/day and thus central monitoring can be implemented (see DIN VDE V 0180-100-1). The results of the emergency lighting tests are documented centrally and can be exported. The emergency light fittings can be operated in three switching modes maintained, stand-by and controlled.
A calendar function can be used to specify day-specific lighting settings (scenes). Both one-off events and annually repeating events (holidays) can be saved. In addition to whole days, time-specific lighting settings are also possible. This makes sense if e.g. the entire lighting is to be switched to 100% during core working hours.