Sustainable product design in focus
In general, the following can certainly be said: the higher the quality of a luminaire, the more sustainable it is. In detail, however, a multitude of criteria determine the degree of sustainability of a luminaire.
The Ecodesign for Sustainable Product Regulation (ESPR), which is expected in the future as part of the EU's "Green Deal", puts these sustainability aspects into concrete terms.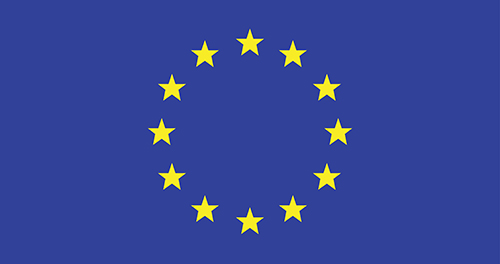 Green Deal
The European Union has set itself the goal of zero net greenhouse gas emissions by 2050. Europe is thus to become the first climate-neutral continent. To achieve this ambitious goal, comprehensive measures are planned in the areas of financial market regulation, transport, energy supply, industry, trade, agriculture and forestry. Existing legislation is to be adapted to the EU's climate goals.
Ecodesign Regulation
The Ecodesign Regulation 2019/2020 (EU) sets, among other things, energy efficiency requirements for lighting products. The aim is to increase the efficiency of energy- related products, strengthen the circular economy and recycling and thus make a significant contribution to increasing sustainability and reducing greenhouse gas emissions.
Taxonomie Regulation
The EU Commission's Taxonomy Regulation sets binding standards for sustainable business. This is intended to guide investment in sustainable companies and technologies and thus support the Green Deal. The EU Taxonomy establishes comparable and reliable sustainability indicators across sectors.
THE LABEL FOR OUTSTANDING SUSTAINABLE LUMINAIRES
GreenLine stands for outstandingly sustainable products in our range. For the classification of the luminaires, 12 (for outdoor luminaires 13) verifiable and objectively measurable sustainability criteria are used, which are based on the expected future European ecodesign requirements for sustainable products and additionally take into account the Taxonomy Regulation, which is intended to promote six sustainability goals defined by the EU as central.
This is illustrated by the following criteria 1 to 9, which anticipate future requirements that will only have to be met in a few years' time and are already being implemented today. In addition to these nine basic requirements, criteria 10 to 13 define requirements for environmentally friendly packaging, service life, energy efficiency and light emissions. These are supplementary voluntary requirements that must be met by all GreenLine products. All criteria are regularly reviewed and adjusted if necessary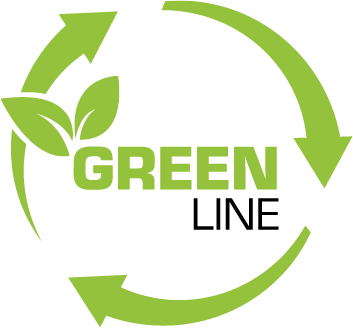 Basic requirements
recycled material content ≥ 50%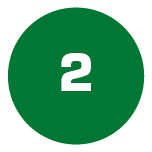 decomposability at end of life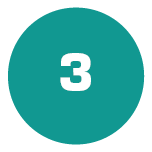 recyclability ≥ 80%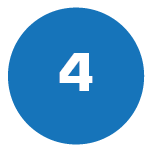 modular design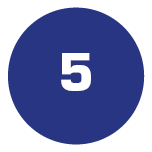 interchangeability of ECG and LED modules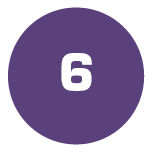 use of standardised Zhaga-compliant LED modules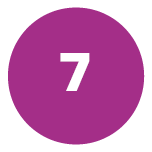 upgradeability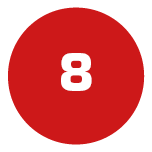 spare parts availability at least 10 years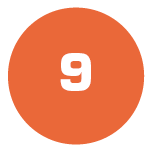 product guarantee at least 5 years
Zusatzanforderungen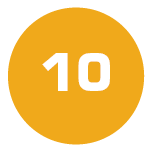 100% recycled paper packaging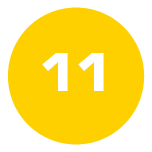 long service life
Outdoor luminaires L90 > 100,000 hours

Indoor luminaires L80 > 100,000 hours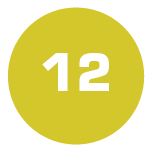 high system efficiency
Outdoor luminaires > 130 lm/W

Indoor luminaires > 150 lm/W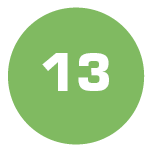 ULOR = 0 for outdoor luminaires
Only luminaires from our range that meet all criteria without restriction are awarded the GreenLine label.
Download:   Flyer GreenLine
SCHUCH light fittings: committed to the environment
Sustainable use of materials

Only the use of material from secondary raw materials leads to true circular economy. Components that represent a high proportion of materials in the luminaires are particularly important. GreenLine products have a recyclate content of at least 50% in relation to the weight of the luminaire. For outdoor luminaires, recyclate percentages of 70% and more are achievable.

 
Recyclability

GreenLine light fittings are very easy to dismantle into their individual parts thanks to their consistently modular design. This makes it easy to separate the different materials for recycling at the end of the luminaire's service life. The parts are highly recyclable, resulting in a rate of over 80%. The GreenLine products thus make a significant contribution to the conservation of valuable resources.

 
Repairability & easy replacement of components

GreenLine luminaires are not disposable products, but always repairable. All components are easily replaceable, often even completely without tools. This saves expensive working time during maintenance, reduces possible disruptions to production or traffic to an absolute minimum and is an invaluable time and cost advantage.

 
Maintenance-friendly

When developing our products, we pay special attention to ease of maintenance and installation. Ideally, control gear and LED modules as well as other components can be replaced without tools. Maintenance-friendly luminaires are cost-efficient and save resources. The simple exchangeability of sub-components also ensures a long useful life of the light fittings.

 
Upgradeability, retrofittability & expandability with smart functions

The modular design of the luminaires means that many things are possible with GreenLine products. For example, the use of Zhaga-compliant LED modules ensures the greatest possible flexibility in the use of efficiency upgrades and new LED generations. Standardised Zhaga bases in the RFL luminaires, on the other hand, enable the use of sensors for autonomous or smart control with the aid of a light management system. Here, type and time can be freely selected. This flexibility and wide availability provides future and investment security.
High energy efficiency

GreenLine products are highly efficient. To keep the luminaires at the highest efficiency level, we always use the latest LED generations. In combination with extremely effective optics, the optimal and efficient solution for the respective requirement is achieved, maximum energy is saved and the CO2 impact on the environment is reduced to a minimum..

 
Long service life of the components & long duration of use of the luminaire

Thanks to the use of high-quality components from well-known brand manufacturers, GreenLine products have excellent service life values with L80>100,000 hours (for outdoor luminaires even L90>100,000 hours). With an average operating time of 4,200 hours per year for street luminaires, this corresponds to a period of almost 24 years. With 1-shift operation in the industrial sector, 34 years are achieved, with 2-shift operation at least 17 years and with round-the-clock operation still at least 11 years. However, the possible service life of a luminaire is considerably longer. To make use of this extremely long service life, all components are replaceable. This, and the low failure rate of electronic components, conserves resources, reduces waste and contributes significantly to the protection of our environment.
Long-term availability of replacement parts

The availability of spare parts for decades is standard at SCHCH luminaires. Due to the high vertical range of manufacture, the renunciation of commercial goods (all SCHUCH luminaires are in-house developments) and the cooperation with renowned brand suppliers, the control of spare parts availability is largely in our hands. Even after a series has been discontinued, we guarantee the supply of spare parts for a period of at least 10 years.
Guarantee

The quality of our products and the satisfaction of our customers is our highest priority. We therefore grant a five-year guarantee on all catalogue products with a rated service life ≥ 50,000 hours. This quality promise stands for the quality of our luminaires, is valid from the date of invoice and is valid without registration. Of course also for all GreenLine products.

 
ULOR = 0 & Dark Sky

Luminaires for outdoor use must be selected and positioned in such a way that disturbing light emissions into the environment are kept to a minimum or, if possible, avoided altogether. All GreenLine luminaires for outdoor use fulfil this requirement. This is made possible, among other things, by special optics with precisely defined light control, shielding, time and demand-dependent controls as well as special light colours that effectively limit adverse light immissions. Only outdoor luminaires that emit no light into the night sky (ULOR = 0) and thus meet the strict specifications of the International Dark Sky Association (IDA) are awarded the GreenLine label.
Our GreenLine luminaires