There are many different work areas in agricultural facilities with different lighting requirements.
Indoor areas
Stables for dairy cows, cattle, pigs, horses etc., equipment halls, hay, straw and grain stores, barns, cooling and storage rooms, common rooms, washing, showering and changing rooms etc.
Outdoor areas
Traffic zones, parking spaces, entrances and exits, loading and unloading points, vehicle washing areas, silos, etc.



In our LED luminaire program for dust-/waterproof, hall, outdoor, emergency and ex-protected luminaires you will find high-quality and efficient lighting solutions for all these areas. Everything from a single source, "Made in Germany", unique and unmistakable.
We will be pleased to advise you!
Please contact us >
Ammonia - the special challenge
The reliable, efficient and species-appropriate illumination of stables is a particular challenge. LED luminaires for this application not only have to withstand mechanical loads and intensive cleaning processes with high-pressure cleaners, but also chemical loads, especially ammonia.
Depending on the concentration, ambient temperature and exposure time, significant decreases in luminous flux, significantly shortened lifetimes and damage up to total failure are possible. LED and ECG must therefore be reliably protected. Our special LED light fittings for areas contaminated with ammonia take this fully into account. Of course, tested and confirmed by the DLG (German Agricultural Society) test mark.
A special feature: at the express request of SCHUCH, in addition to the standard DLG test scope, the luminous flux was measured for the first time with the LUXANO 2 LW before and after the ammonia gas treatment. With a simulated service life of around 10 years, the luminaire achieved an excellent value with a luminous flux retention of almost 90%!
Good stable lighting - more yield
Light not only controls the biorhythm of humans but also of animals. Good, species-appropriate barn lighting promotes the well-being and health of the animals and has a positive effect on their performance.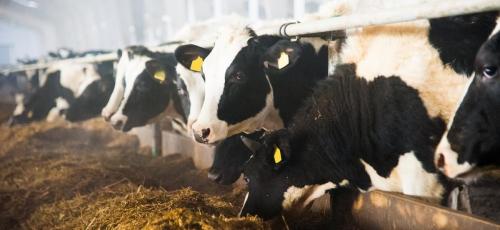 Dairy farming
For dairy farming, this means higher milk yields. Because good, uniform lighting without light/dark zones, for example between the barn, paths and milking parlour, increases the daily milk yield, especially in the dark season.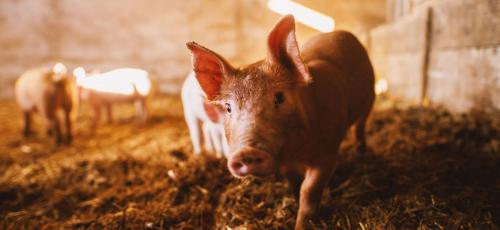 Pig farming
In pig farming, optimal lighting leads to better visual perception of the animals and thus ensures a significantly lower level of stress and aggression. The animals are more balanced, the meat is better and the yields are higher.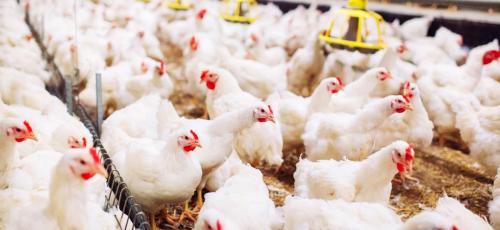 Poultry farming
Poultry needs light that is as flicker-free as possible. Infinitely dimmable light with a low flicker index is therefore indispensable for species-appropriate poultry farming. It has a calming effect and reduces cannibalism and death rates. Good lighting promotes in addition the hens' willingness to lay eggs and the growth of fattening poultry and thus increases the yield.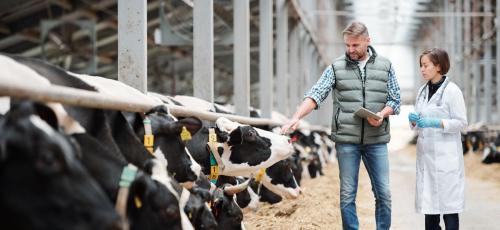 Better working conditions in the barn
Good light also creates better working conditions in the barn. The eyes do not have to strain so much, animal controls are easier and the risk of occupational accidents is reduced. In addition, the use of modern, efficient LED light fittings with a long service life saves a considerable amount of energy and maintenance costs - a relief for the environment and the wallet.
Ammonia-resistant light fittings of our LW-series: