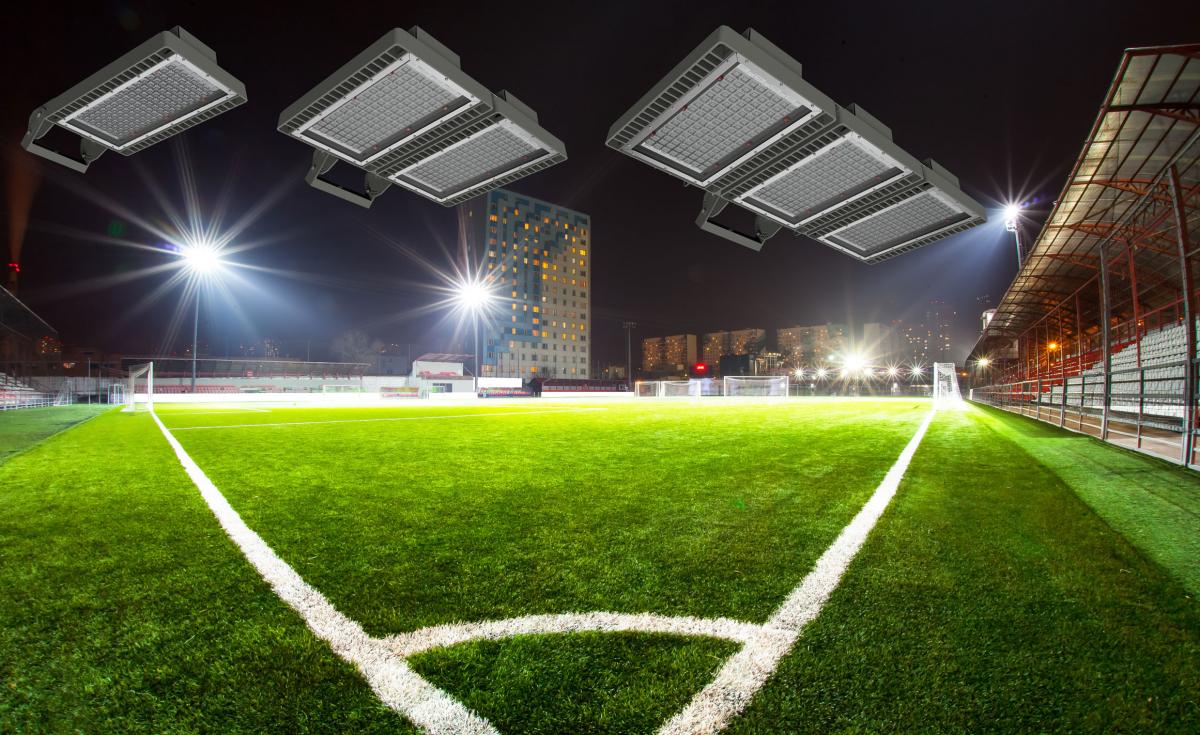 Perfect illumination of sports facilities and large areas
Nomen est omen. The name AREALO already gives an idea of ​​the intended purpose of the LED spotlights: to illuminate large areas - of all kinds. From parking spaces, container terminals, airport aprons and port facilities to sports facilities such as soccer fields, hockey fields or tennis courts. All of these applications are united by their large area, but they still have a wide variety of lighting requirements. The modular design of the AREALO proves to be a great advantage!
Flexibility with high added value
Several housing segments can be combined into one luminaire. This results in three versions with luminous fluxes of 50,000 lm, 100,000 lm and 150,000 lm and a unique flexibility. The consequences are an optimal adaptation to all local conditions and a perfect illumination. 
The construction of the AREALO has further advantages:
special mounting bracket - allows swivelling of the light fittings up to 90 ° and separate rotation of each segment
segments surrounded by cooling fins ensure excellent thermal management (heat dissipation, air circulation and additional cooling of the die cast housing)
extremely long service life L90 > 100,000 hours
aextremely easy to install - each housing segment can be installed quickly and easily
comfortable " FastConnect " plug connection on the ECG housing
In addition to the versions with integrated ECG, versions with a mast mounting rail are also available. The ECGs are attached to a rail that is inserted into the mast. Any necessary ECG replacement then takes place at ground level without the use of a boom lift. Thanks to highly efficient optics with extremely asymmetrical light distribution, the light of the AREALO can be steered very precisely. Used as plane surface floodlight (installation with 0° inclination), for example, playing fields can be optimally illuminated without disturbing glare for adjacent areas (often residential areas). In addition, light emissions in the upper half space are avoided, which makes the lighting extremely environmentally friendly.
Funding programs for sports facilities
A wide range of funding programs from the federal states and sports associations support the energetic renovation and retrofitting of floodlight systems to highly efficient LED spotlights. Please check for funding programs in your country.
 
Modular, easy to assemble and versatile, the AREALO from SCHUCH lives up to its name.

Find out more about the new large area spotlights AREALO of series 7850.