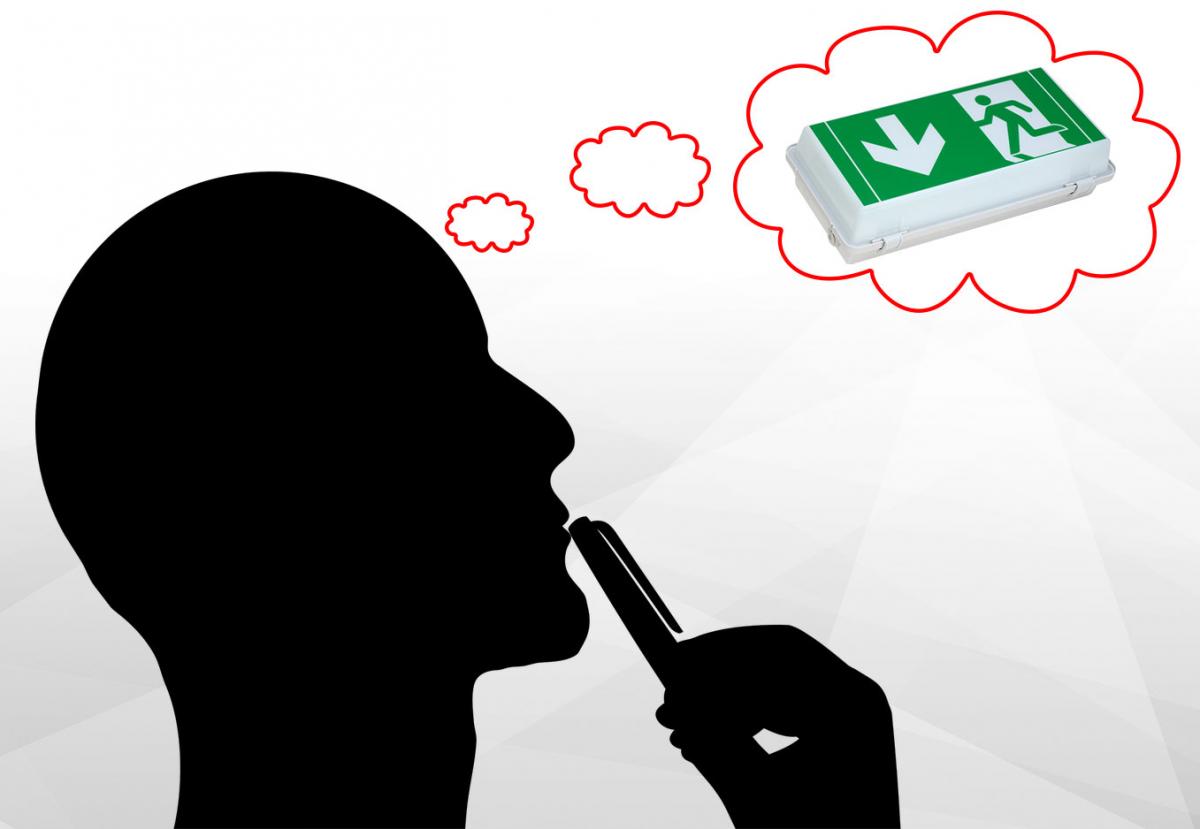 There are many things to consider if a general light fitting rebuilds to an emergency light fitting
Emergency lighting is the light that comes into action if the power supply of the general lighting fails. It provides, for example, as a rescue route lighting for safety in an emergency and is therefore subject to very high legal and lighting requirements.
 
Reconstruction of lights - rather a boon than a bane
Cost considerations as well as the lack of knowledge of the legal regulations and standards are in practice often the reason why light fittings for general lighting are simply converted into emergency light fittings. But the person who carries out the conversion makes a significant change compared to the original condition of the luminaire and thus moves very quickly outside the standards to be observed. By converting a light fitting for general lighting into an emergency luminaire, a new product is being created, this means the actual manufacturer is no longer responsible for the light fitting and passed tests and approvals are no longer valid. Incorrect or missing documented evidence of conformity then leads to unpleasant consequences e.g. to a refusal of acceptance by the supervisory authority.
 
An emergency luminaire complies with the standard only if it meets the requirements described in DIN EN 60598-2-22. In particular, the following aspects are discussed:
impact resistance
outer and inner lines
mounting conditions
protective device
suitability for elevated temperatures
heat resistance
Read the ZVEI information "Information on converting light fittings for general lighting to emergency light fittings" (German) and be informed why a DC voltage-compatible control is not sufficient and why you will become a manufacturer when converting and thus are solely responsible for compliance with all technical and legal regulations.
The ZVEI Emergency Lighting Committee always recommends using luminaires specially made for emergency lighting applications. We offer you almost all of the light fittings in our product range as emergency light fittings, either with a single battery or as so-called ZB versions for use in central battery systems.
 
SCHUCH emergency light fittings – and you are always on the safe side!