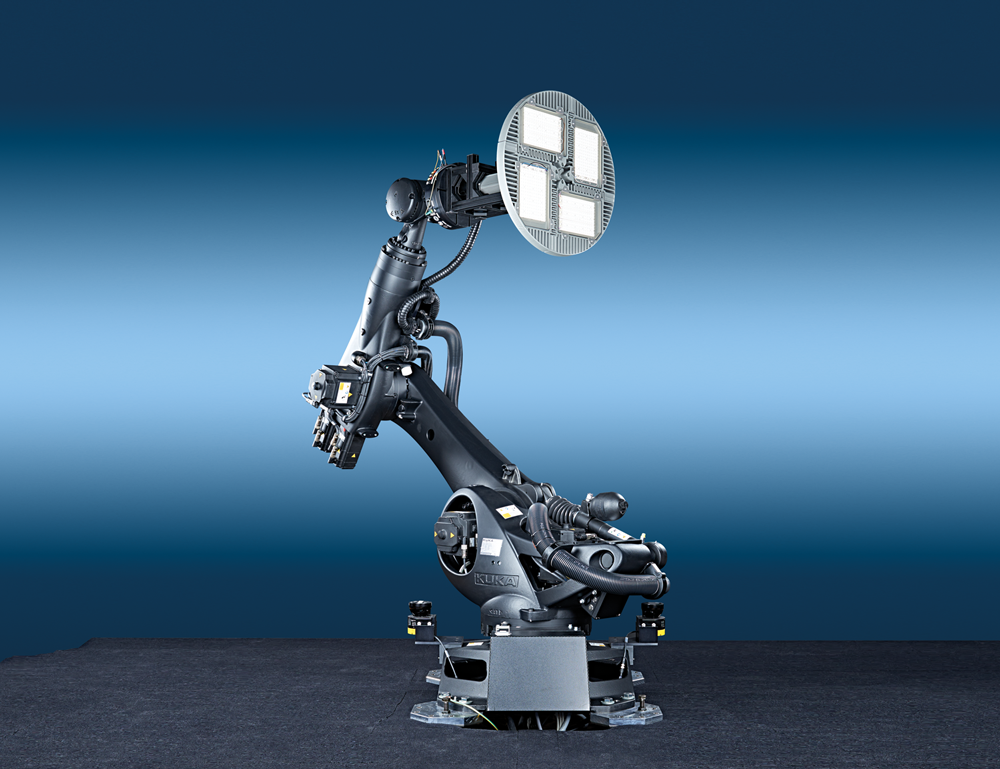 Measuring and test methods in the light laboratory now even faster and more precise thanks to Metrogon
Technical development is progressing faster than ever in all areas. If you want to survive in global comparison, you have to keep up - for SCHUCH a matter of course!
 
Innovative all-rounder in the light laboratory
SCHUCH gladly takes on a pioneering role not only in the development of new luminaires, but also in the investment in new measuring and testing equipment. So also, with the latest acquirement, the LMT Metrogon. This robot-based multifunction device, whose dimensions are impressive, combines goniometer and photometer properties with modern robotics:
measures photometric characteristics of light fittings in various positions, rotations and speeds extremely fast and highly accurate
is suitable for measuring objects with large sizes and up to 120kg weight
With the purchase of the Metrogon, SCHUCH relies on the highest precision and offers you extremely reliable measurement results based on the latest technology! This investment in the future gives SCHUCH a competitive advantage in the area of measuring and test methods and especially customers will benefit from its positive effects on product development.

SCHUCH-Light Fittings:
Quality and functionality tested in VDE certified SCHUCH laboratories
SCHUCH-Light Fittings are distinctive brand products "Made in Germany" you can count on! In addition to the light measurements already mentioned, all SCHUCH luminaire variants pass extensive quality checks. The results of the impact tests, EMC measurements, wind load check or thermal testing, for example, enjoy the highest recognition, because of the VDE-certified factory-owned laboratory.
But not only in our products, but also in all our corporate activities, from development to sales, we have a very high-quality standard.  This is also confirmed by the QS certificate DIN ISO 9001.  It was awarded for all SCHUCH product and manufacturing areas for the first time in 1995 and is, since then, certified again and again in regular audits.
SCHUCH - competent, innovative and with passion for excellent lighting!
 
Find out more about the SCHUCH quality