With the LUXANO 2, SCHUCH proves that high quality and a low price do not have to be opposites. High-quality LED/EVG are used in the luminaire, giving it comparatively high efficiency and a long service life. Closure clips made of stainless steel and installation-friendly components such as the variable cable entry or the FastFix system with sliding retaining clips are further examples of the luminaire's high quality, which is underlined by a five-year guarantee.
One series - many versions
This damp-proof luminaire is a true multi-talent!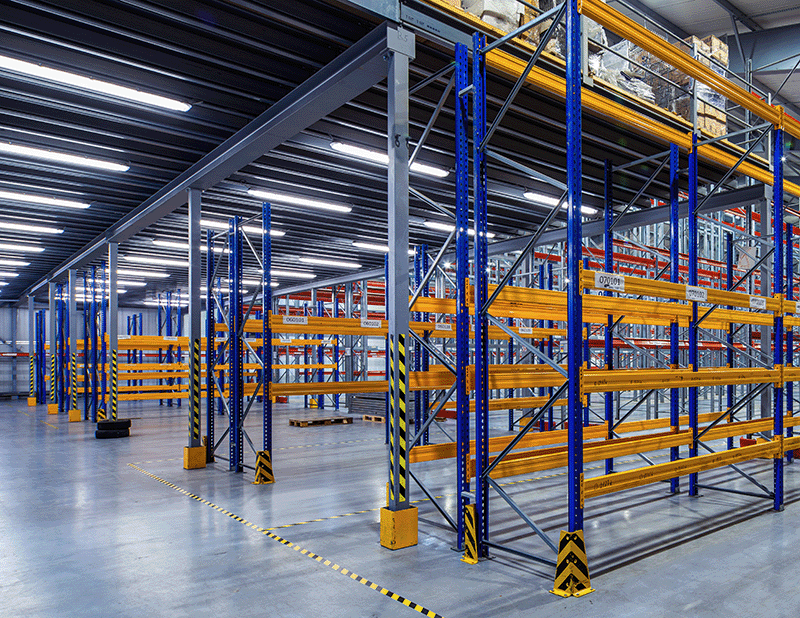 But that's not all: the successful LUXANO 2 series has now been supplemented by a further version.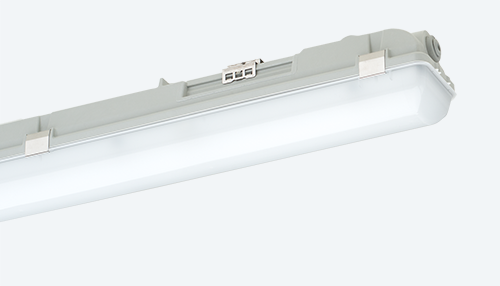 As HE VARIO, it combines two significant benefits in one luminaire: flexibility and maximum efficiency.
The luminous flux of SCHUCH VARIO luminaires can be adjusted at any time without tools via a dip switch in the luminaire. The different luminous flux levels that can be achieved in this way make this LUXANO 2 version extremely adaptable, universally usable and highly economical. And it can be said that the new
LUXANO 2 HE VARIO
is the top variant of the entire LUXANO series, because it also impresses with an even higher system efficiency, which leads to significantly reduced energy consumption - an enormously important advantage in times of extremely high energy costs.
Product benefits at a glance
General product highlights of the LUXANO 2 series
homogeneous illumination by using frosted diffusers, no individual light spots visible, comfortable perception of light and excellent glare limitation
high colour reproduction CRI > 80, according to the workplace guide lines suitable for nearly all plant locations
D-symbol, suitable for rooms with increased fire risk
closures made of stainless steel
variable Kabeleinführung stirn-, längs- und oberseitig
variable cable entries, closed knock-outs on the short and long sides, and on the backside
FastFix quick mounting system, with retaining clips made of stainless steel for variable mounting distances, without opening the fitting
ECG and reflector with LED-modules replacable by qualified personnel on-site (no single use light fitting)
future proof by using LED-modules according to Zhaga standard
Additional product highlights of the HE VARIO version
highly efficient design for reduced energy consumption
universally usable due to variable setting of the luminous flux, depending on the requirement
simple and quick adjustment on-site without tools
can be changed at any time (e.g. change of use of the premises with new requirements in regard to the level of illumination)
great versatility, thus economical storage due to standardization (only one light fitting instead of multiple versions)