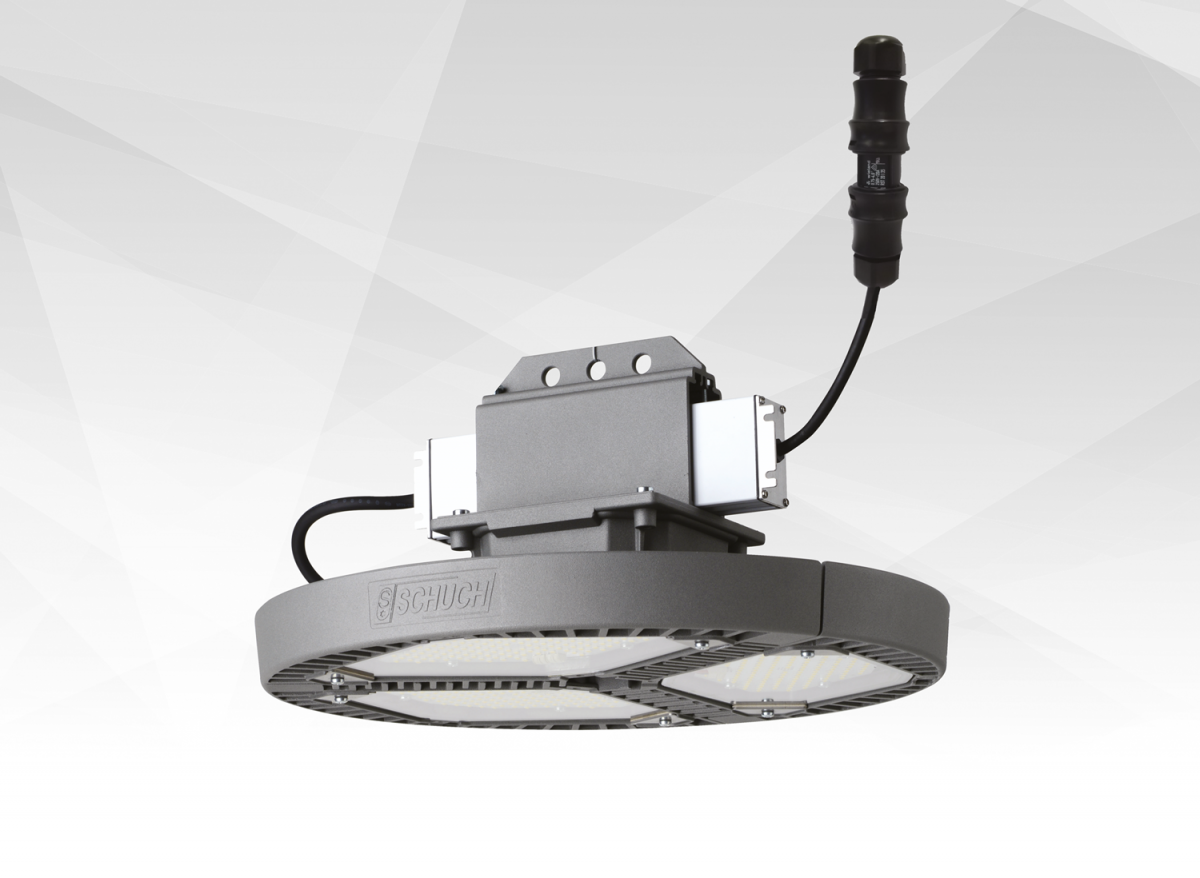 Efficiency in perfection - that's what the new TRIANO 3401 L250 G2 with ECG slide-in profile stands for
Perfect light with maximum efficiency is generated by all LED High Bay Light Fittings of the TRIANO series from SCHUCH! The new 3401 L250 G2 series has now been additionally optimized for high economic efficiency compared to its predecessor 3402 L250 G2.
 
Flat design higher economic efficiency!
Unlike the 3402 series with an extruded aluminium ECG-housing, the new TRIANO 3401 L250 G2 is flat thanks to the ECG slide-in profile. In addition to the proven advantages in terms of quality, service life and efficiency, it impresses in particular with the following economic aspects:
quicker replacement of the ECG
favorable price
higher max. permissible ambient temperatures (-40°C to +50°C)
And so, it is still one of the best on market!

Reliable design for optimal thermal management
Also in the new series, three individual LED segments characterize the innovative design of the TRIANO and make it unmistakable. This segmentation with optimal cooling fin structure and direct mounting of the LED modules to the housing creates a large cooling surface and thus excellent heat dissipation.
Various light distributions (wide, narrow-wide and narrow beam) and options such as the light-colour 840 or a PC cover for applications in food industry areas complete the range of the new series.
Durable, easy to assemble and highly economical - these are TRIANO High Bay Light Fittings from SCHUCH!