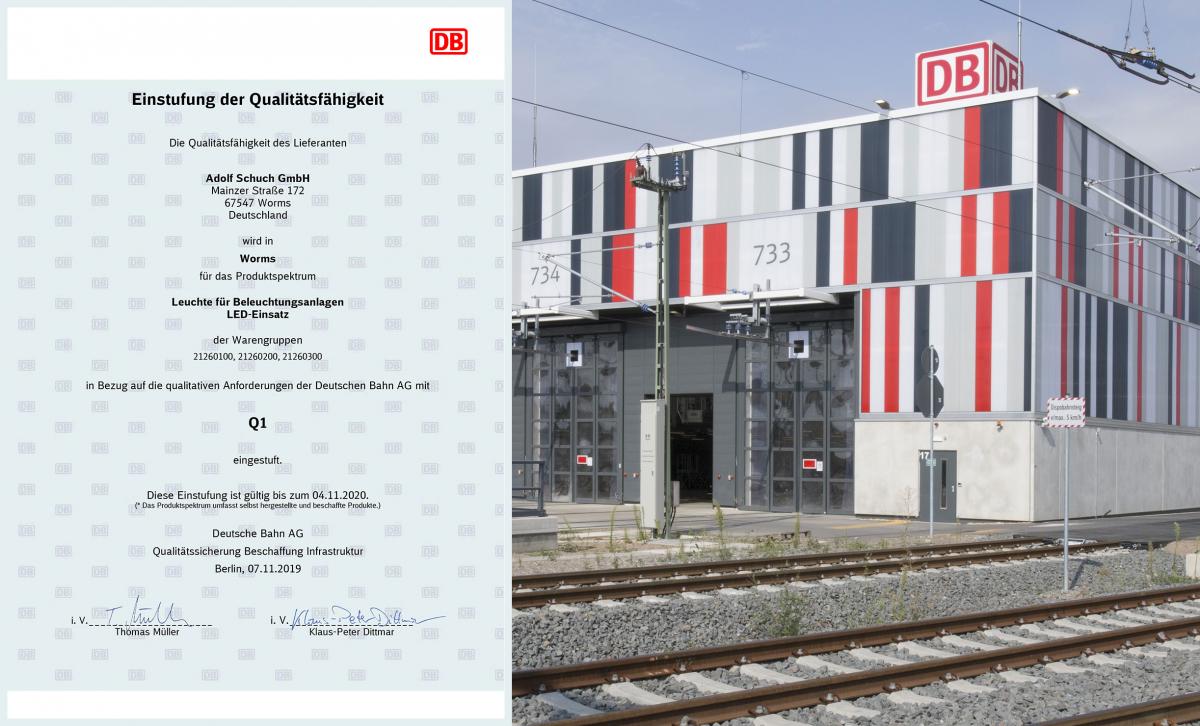 SCHUCH is certified Q1 quality supplier of Deutsche Bahn AG (German railway company)
For many years, SCHUCH has been supplying Deutsche Bahn with light fittings from its extensive range to the fullest satisfaction.
In November 2019 the plant in Worms was checked and certified in an extensive audit. Not only the quality of the products and the reliability of the processes were assessed. Occupational safety, energy efficiency and sustainability were also put to the test. The auditor was able to convince himself of the high quality standards at SCHUCH in all areas. SCHUCH has been classified in the best category and recognised as a Q1 quality supplier.
Strengthened for the future
Deutsche Bahn and SCHUCH have had a good partnership for years, as many projects that have been successfully completed show. The certification now raises this collaboration to a higher level and makes everyday work easier for everyone involved. The ICE plant Köln-Nippes is one of several projects that have been successfully completed together. Almost 400 light fittings of series 47 (DB version) for track field lighting and areas close to the track field were delivered and installed in several construction phases. Further projects are in the planning phase.
Certification as a Q1 quality supplier is an excellent basis for all parties involved in handling future projects.