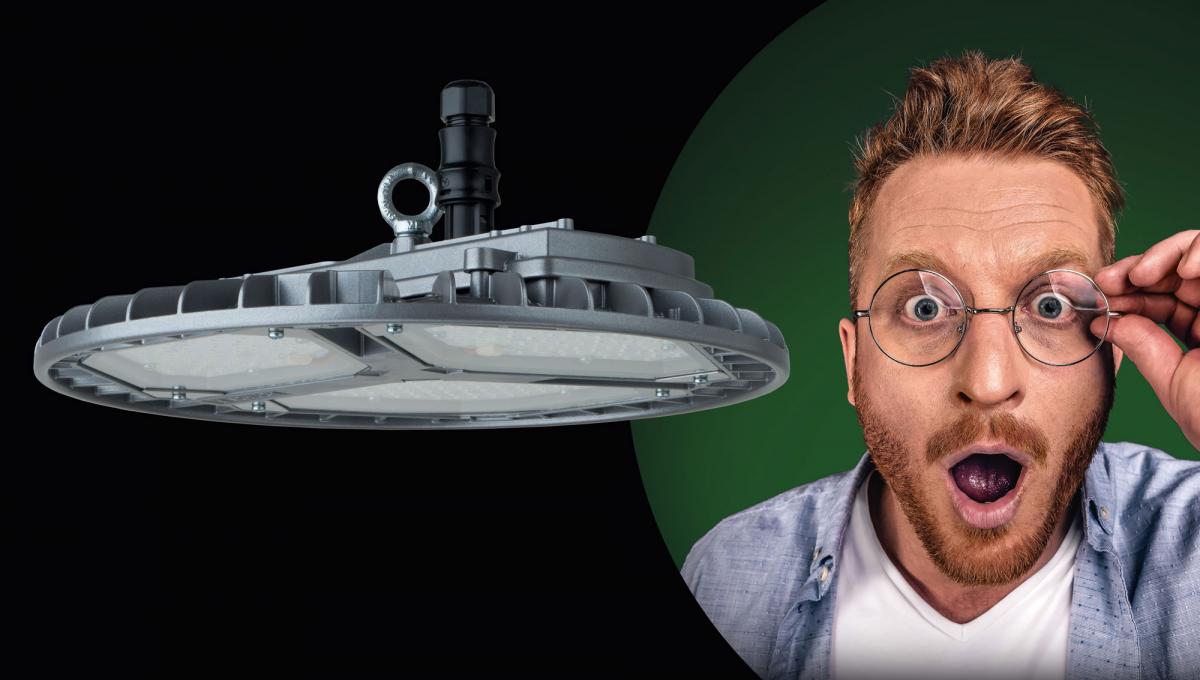 All SCHUCH light fittings have one thing in common - their excellent quality. With our new series TRIANO disc, we impressively demonstrate that high quality and low price do not compete, which is emphasised by a guarantee of five years.
Extremely durable, highly efficient and surprisingly low-priced
Like all luminaires of the TRIANO family, the new generation of LED high-bay light fittings is designed for a long service life. The unique cooling fin system of the flat die-cast aluminum housing makes a significant contribution to this. Each individual LED segment (1-3 pieces, depending on the variant) is completely enclosed by cooling fins. This creates a large cooling surface with optimal heat dissipation and, in addition, very good convection. The best prerequisites for the long service life of L80> 100,000 hours and reliable functionality, even at higher temperatures.
The strikingly designed TRIANO disc can also convince from an economic point of view. The excellent luminous efficacy of up to 161 lm/W leads to high energy cost savings and short payback times.
In addition, thanks to the 1-point suspension and FastConnect plug connection, it scores with easy installation and commissioning. With luminous flux values of 10,000 - 30,000 lm, the TRIANO disc offers the right size for every hall and, with a color rendering of Ra> 80 according to the workplace guidelines, is suitable for almost all business premises. It can also be used in rooms with an increased risk of fire.
Convince yourself of the high quality of the TRIANO disc and benefit from the surprisingly low prices. You will be enthusiastic!
Learn more about the TRIANO disc and its technical details.